It's been a while since I made something for myself.
So now I'm quite proud to present my Mini Majora's Mask. I tried to capture all the details- although the eyes diameter is less than a centimeter. I especially like the colours of this piece.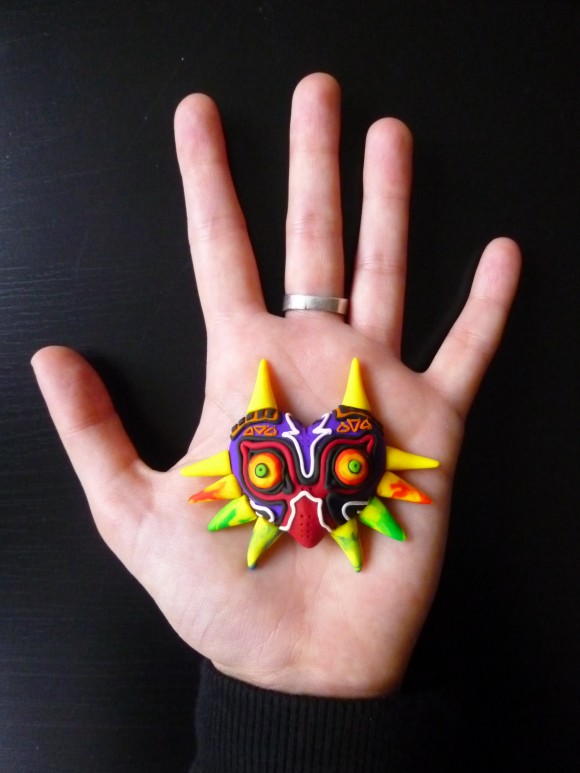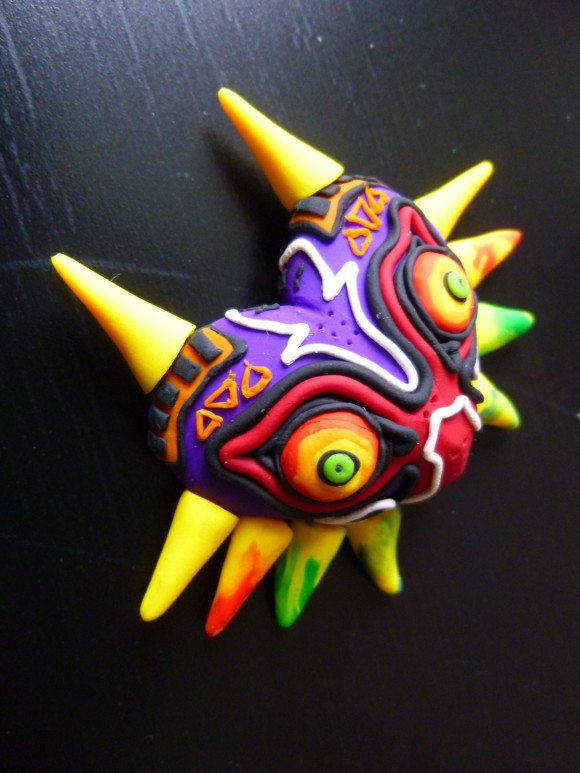 And since we're talking about a mask here I tried to wear it myself…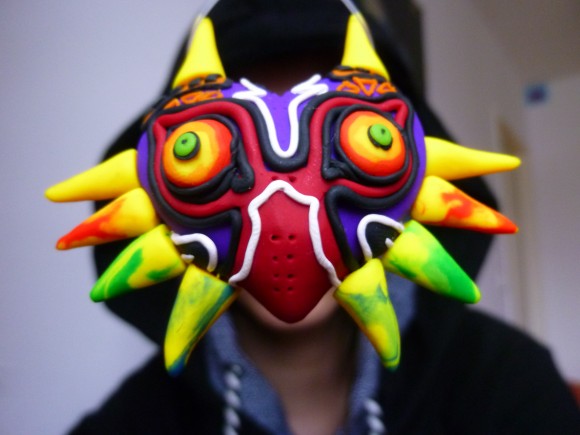 …but then I figured it's not really my size.
Also- Homer seems to be into masks more than I am anyways.