Hi, I'm Tina. I make little handmade things.
I'm a 24-year-old student at BOKU university in vienna, austria. Since I'm studying natural sciences, taking my mind off numbers and hard facts with colorful tiny stuff is keeping me sane. I use a broad range of materials such as paper, wire or fabric- but most of the time I stick to polymere clay for my creations- from jewelery to nerdy game characters of the 90′s. Generally, there's a focus on tiny things – hence the name of my site. Since I like comics, a lot of my projects feature them as well as internet culture and the inside jokes that come with it.
If you like my work, feel free to browse the site or spam your friends and family with the link! You could also mail me at tina@tinythings.at.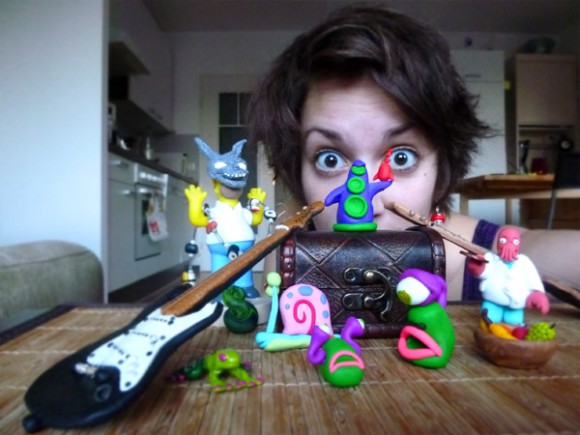 "
yeah that's all very nice...
but can she make me a little
Guybrush?

Chuck Norris?

Leopleurodon?

Y-U-NO Guy?

Spider Pig?

Sexual Harrassment Panda?

Necklace out of tiny Racoons?
Well, find out for yourself and send me your requests!
You can use the contact form right here. If you want to have your custom little something shipped to you, please don't forget to fill out the country field. Also, including a link to a picture of it is usually very helpful. I'll get back to you and let you know if I can do it and how much it would cost!